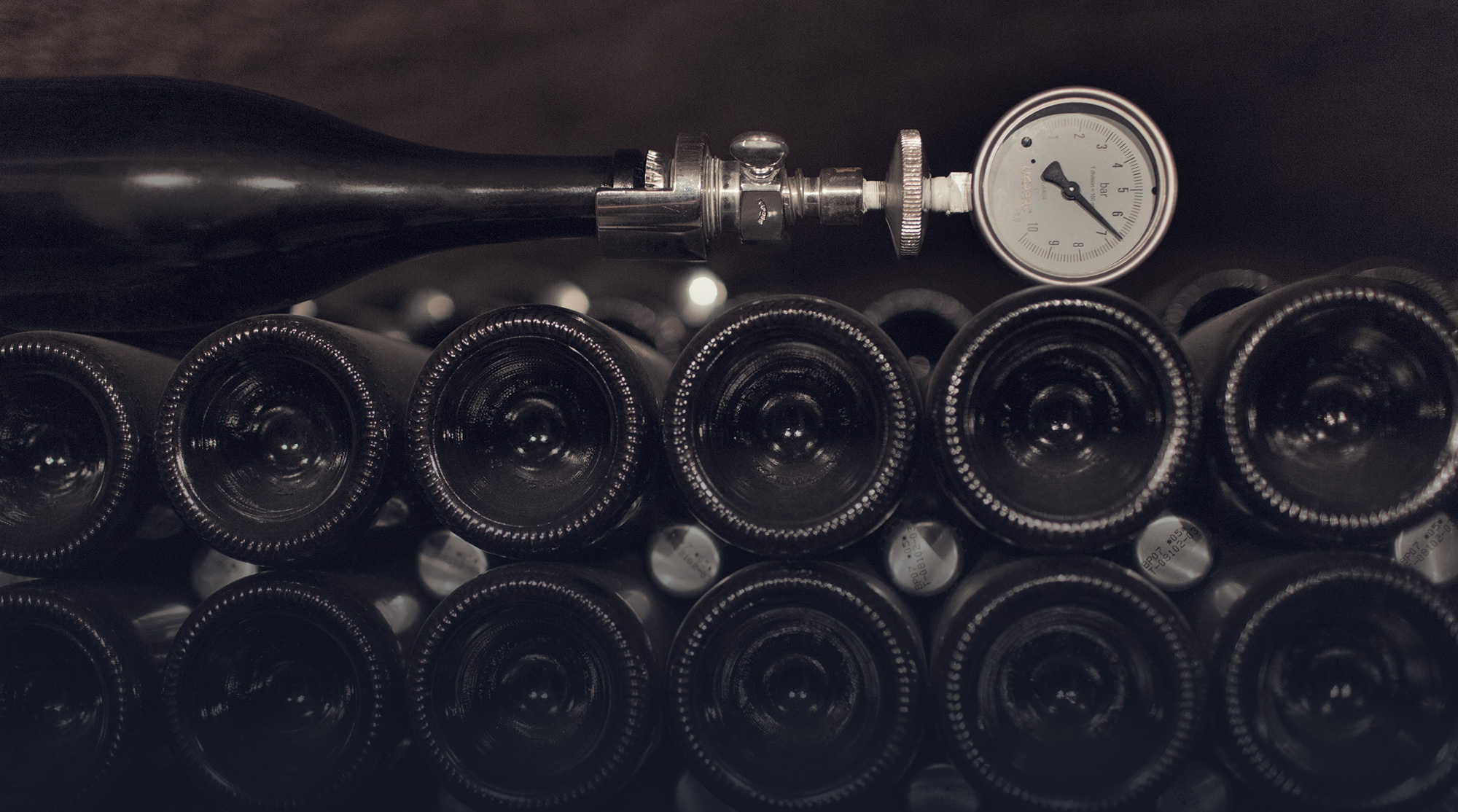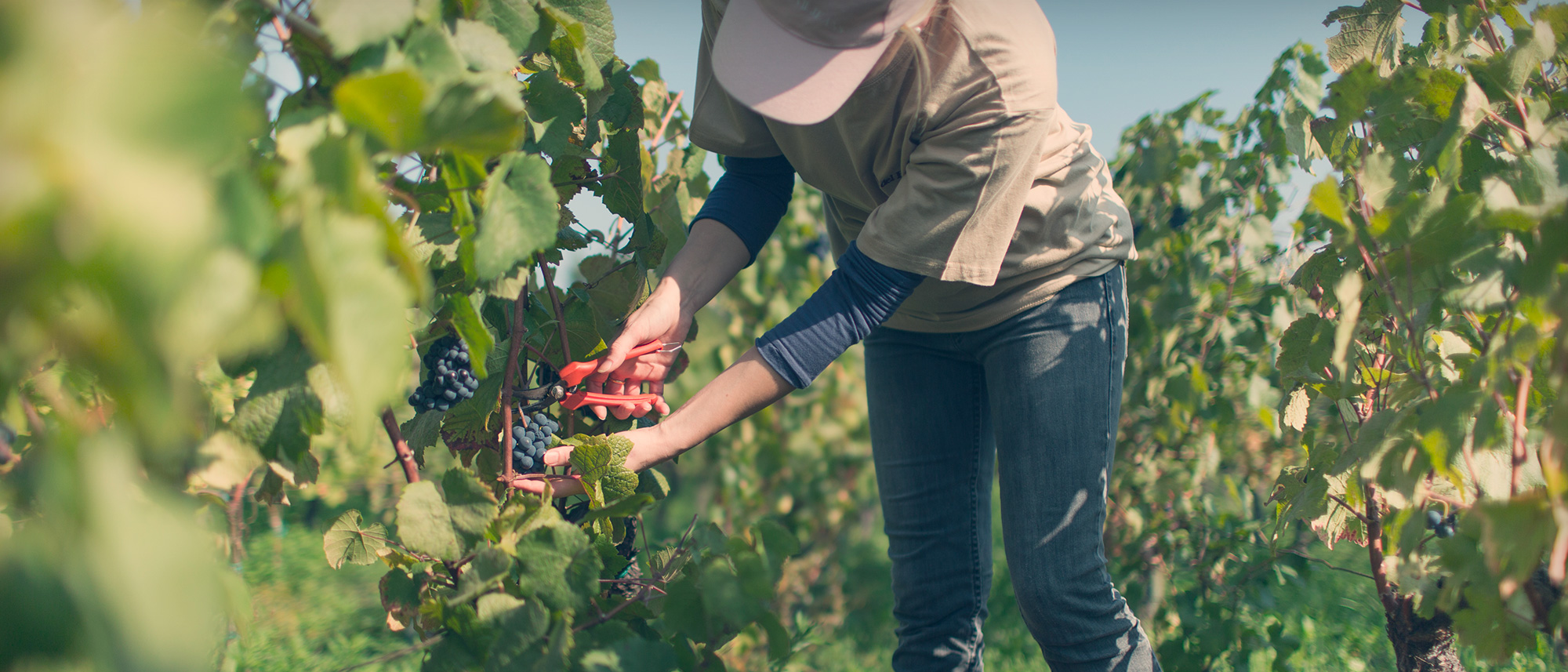 Luigi Veronelli, Corriere della Sera, 12 March 2000
"Yes, yes, it has to be said. It was that young man, more than anyone else, who deserves to be credited for Franciacorta's success. It was his unswerving dedication to the very best, his extreme selection, aimed at the highest quality."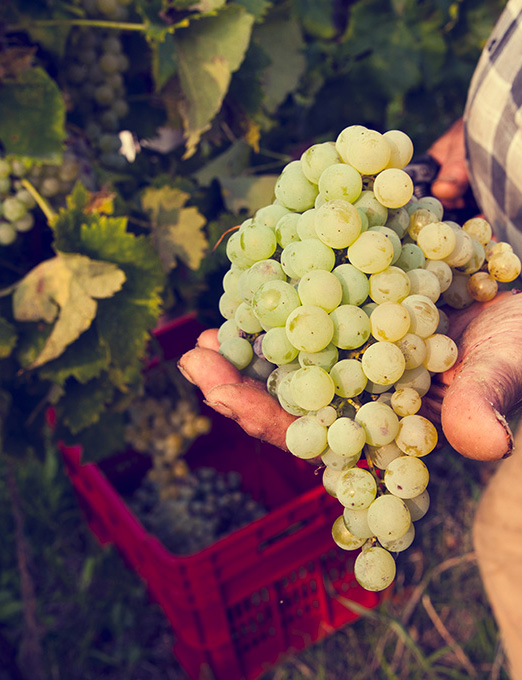 THE CA' DEL BOSCO METHOD
The Ca' del Bosco method means paying close attention to every little detail. During the wine harvest, every step is crucial.

The bunches of grapes are moved in small crates to avoid any squashing.
After they are picked by hand, they are cooled in a refrigerated cell and cold-pressed.
All the bunches are carefully selected by hand: only healthy grapes can be made into great wine.

After the whole bunches are pressed, the must is divided into three grades. The highest quality musts are vinified by single vineyards, in order to allow them to fully express their terroir.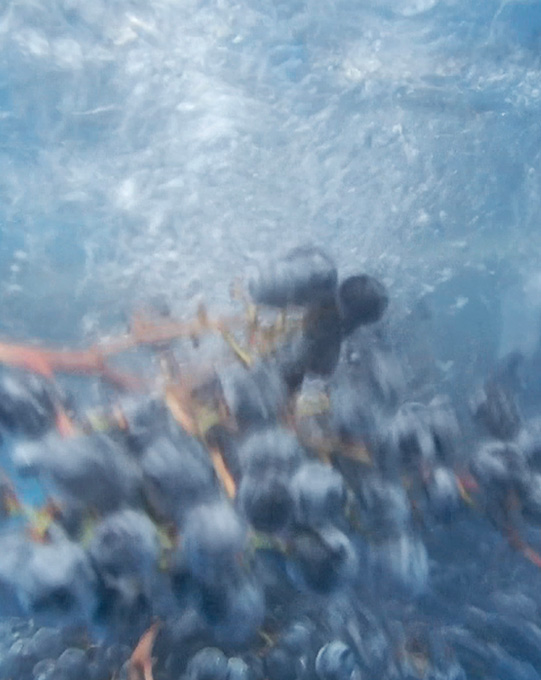 The grape spa
The "grape spa": an exclusive system for washing and drying grapes that we have been using since the 2008 harvest, which eliminates unwanted microorganisms, fine dust particles and residue from the treatments.

The wine made from these grapes when they are pressed is more intense and purer, and expresses its aromatic potential to the fullest.

Thanks to this process, the full potential of the soil and the character of the grapes are exalted, giving the wines a recognizable style that is true to their terroir.

A pillar of the Ca' del Bosco method. An innovative decision aiming at quality and the pleasure of healthy drinking.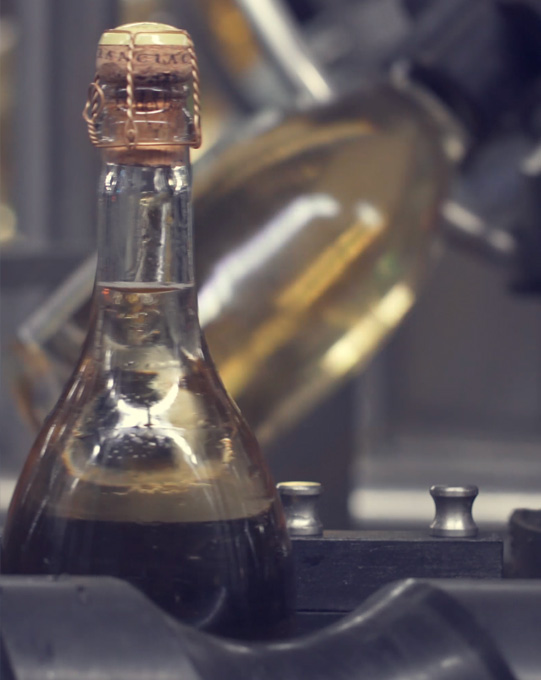 Disgorging and bottling
We were the first to use a special corking machine, designed by us and patented in November 2005, which eliminates the oxygen in the bottle before corking it.

By disgorging in an oxygen-free environment, we can cut down on the sulfite content. This is one of the aspects we are proudest of, because it makes our Franciacortas healthier and longer-lived.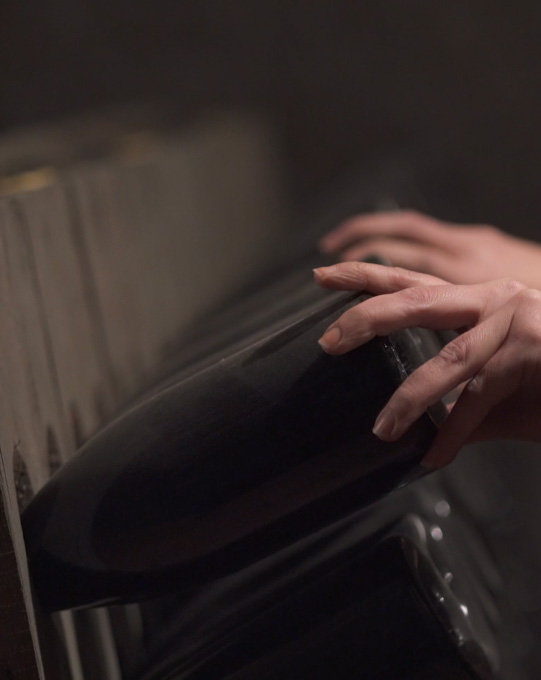 Last but not least, the sulfites
The Ca' del Bosco method calls for a reduction in the use of sulfur dioxide.

Since 2012, we have printed the exact concentration of sulfites contained on the back label of each bottle. It is, on average, lower than 60 milligrams/liter: just one third of the maximum limit allowed.

There is no magic formula behind any of this: it is the outcome of a series of decisions that, in combination, contribute to impart our wines a clearly recognizable identity.