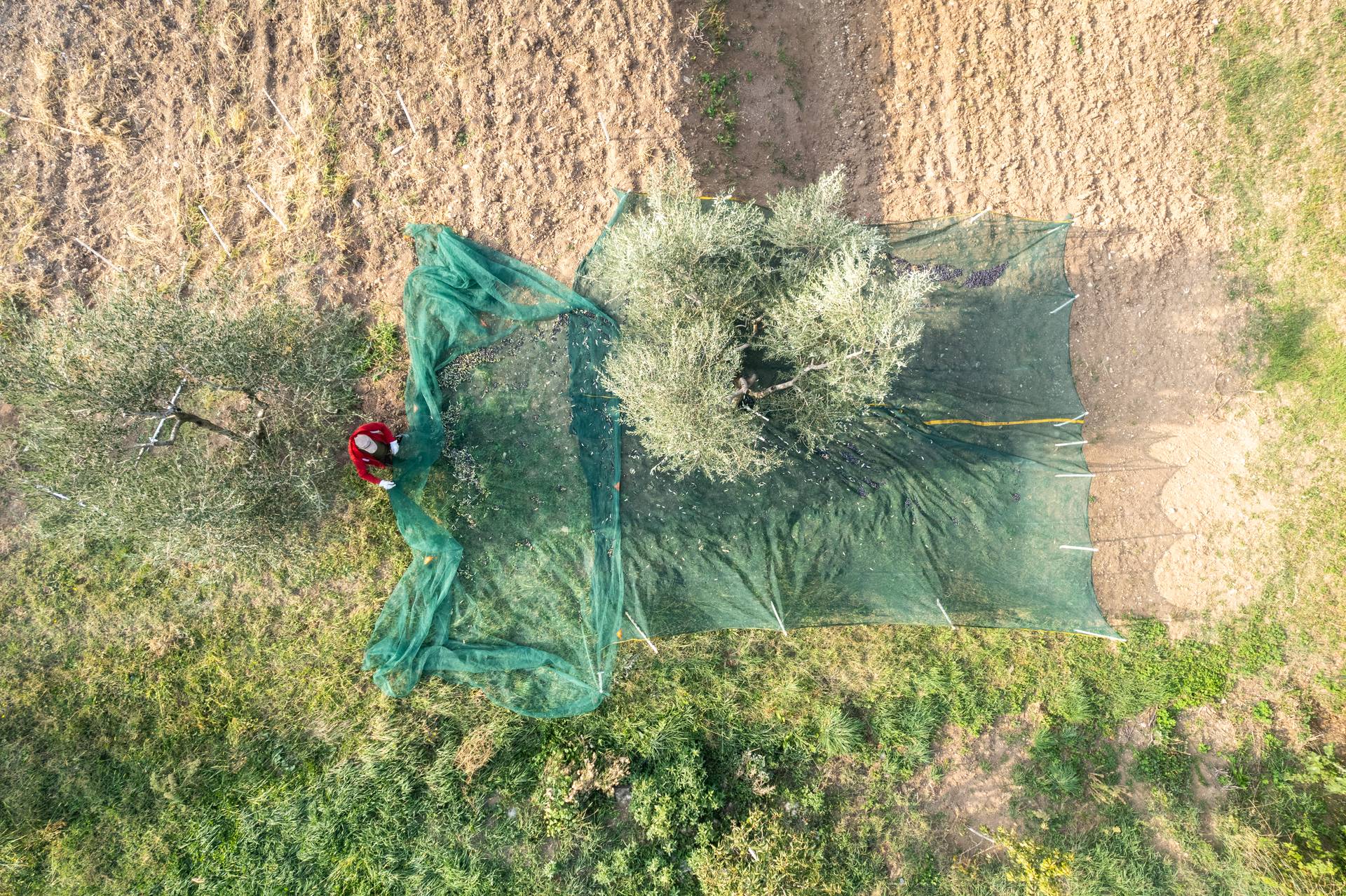 Every Ca' del Bosco story comes from the earth, and the Olio della Corte tale is no exception.
Olio della Corte by Ca' del Bosco is an extra virgin olive oil that is the product of a carefully crafted process.
It originates from a vocated terroir, from olive trees wisely selected on the Franciacorta territory and skilfully conducted following the organic farming method, in full respect of nature.
Harvesting is done by hand so that only healthy olives in an excellent state of ripeness can be selected. The fruit is then cold-pressed within a few hours after harvesting in order to guarantee its integrity.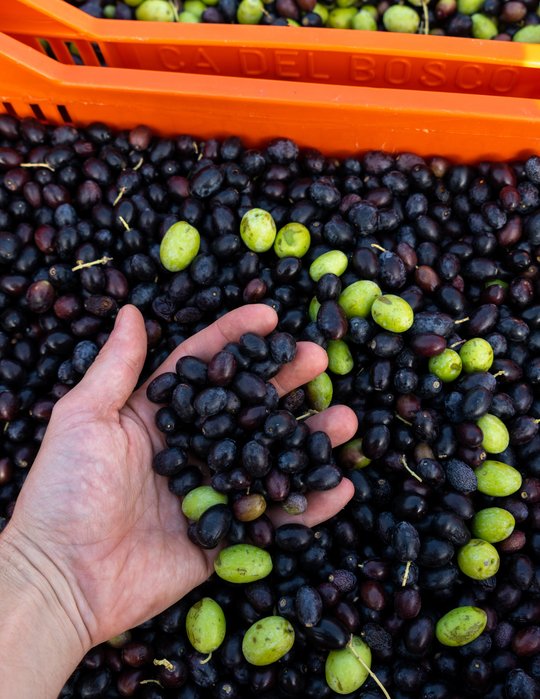 Production Area
Municipalities of Erbusco, Cazzago San Martino, Corte Franca, Cellatica and Iseo.

Varieties
Casaliva, Frantoio, Leccino and Pendolino.

Olive grove age
25-30 years old

Olive grove altitude
200-250 m above sea level

Type of farming
Vase

Harvesting method
Hand picking